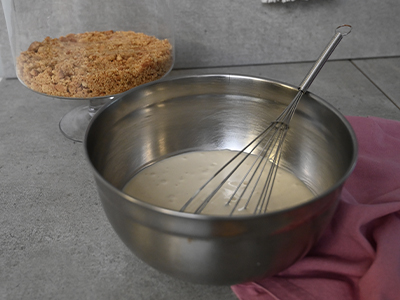 No bake, no fuss
Whereas baking a cheesecake can be a challenge for the inexperienced, the no-bake cheesecake is the go-to option for bachelors, clumsy husbands and moms with little time to spare. Think of it as the entertaining and easy-to-watch romcom of the kitchen. You simply can't go wrong with it. And it will impress your guests or someone special beyond no end.
How to serve cheesecake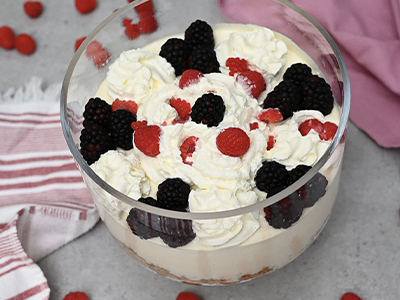 First things first, a good cheesecake should always be served with a good cup of coffee. Espresso is best as it "cuts through" the taste of the cheesecake — that perfect combination of sweet and tangy flavours. However, if you're not a caffeine drinker, a nice cup of rooibos or herbal tea will also more than suffice.
Secondly, presentation also adds to the ultimate cheesecake experience. Serving your no-bake cheesecake on a platter is the classic way, but you can also make it interesting by serving it in an attractive glass bowl. This keeps everything neatly together, but also allows you to see the delicious layers from the side.
And, of course, the toppings make or break any cheesecake. We've opted for mascarpone cheese, which beautifully complements frozen or fresh berries, and makes for a very pretty picture. Enjoy!