Easy Pizza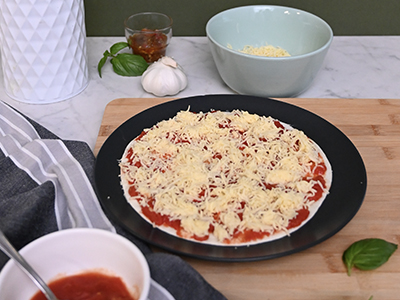 Homemade pizza has become rather popular over the years as it is the perfect way to spend time together in the kitchen, and no one will complain about the toppings. While it's always fun to dash some flour around and knead away, preparing a pizza from scratch takes a lot of effort, and causes quite the mess. That's why we have this easy pizza recipe that will not only save you prep time but also a ton of calories.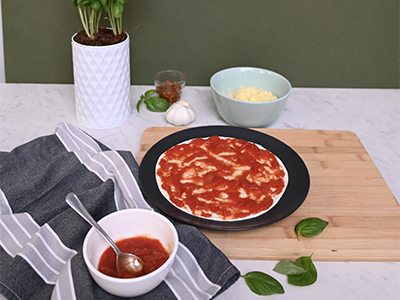 Back to the roots with tortilla
To begin, we're returning to one of the original pizza recipes: a dish invented for a queen. The 18th century Queen of Naples was known for her love of the flatbread treat with toppings similar to our modern Margherita pizza. The story of this divine thin-crust dish is the inspiration behind the tasty tortilla pizza!
By swapping out your pizza dough for a crispy tortilla, you will have the perfect thin crust pizza in half the time. This carb-clever alternative is great for a quick snack, lunchbox treat, or even a Friday night dinner with the family! And it's so simple even the kids can get involved. So, roll up your sleeves and grab a chopping board, it's time to cook!